Pink Soda Sport
An own brand created by JD Sports, aimed at the health conscious female consumer. I was responsible for creating an online hub for the launch of the brand, along with supporting online and marketing content.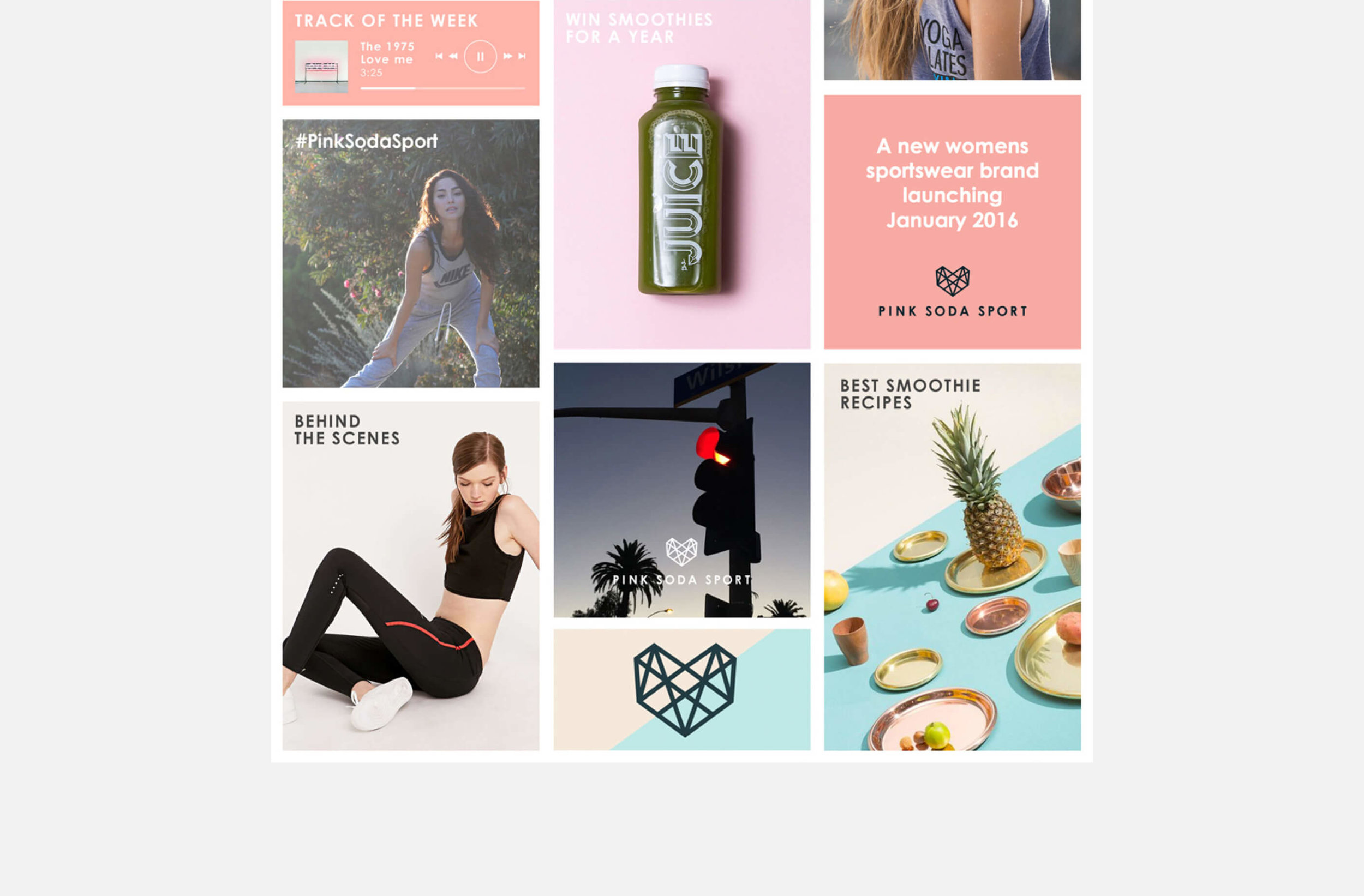 Pre-Launch Campaign
Exclusive behind the scene footage, targeted social content and eDMs were created in the lead up to the launch of the brand.
Website Roundels
Product roundels sit on selected product listings throughout the JD Sports website to push the own-brand.